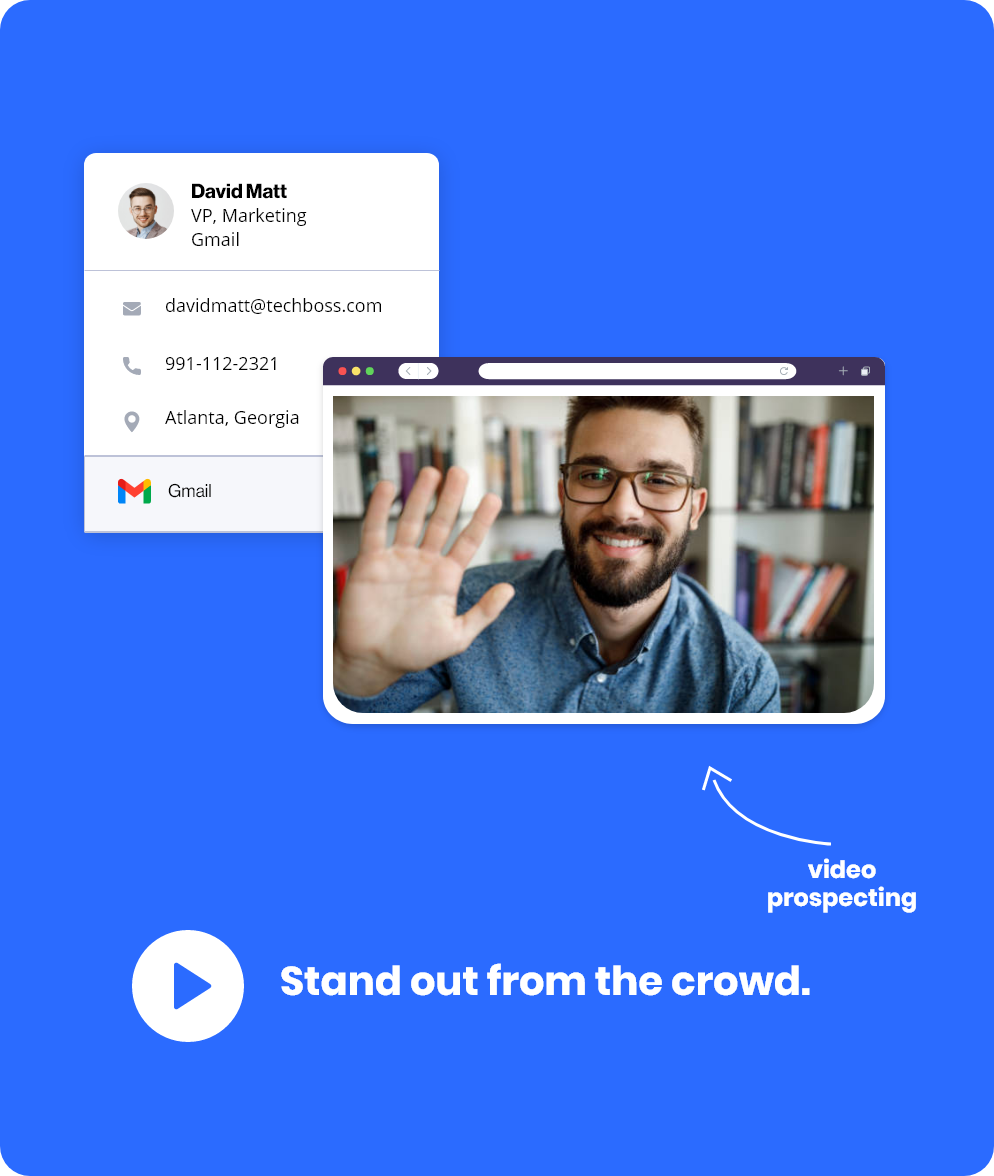 According to HubSpot, 78% of salespeople prospect using emails.
But email prospecting comes with its own set of problems.
1. People simply do not open or respond to unsolicited emails.
2. Generic or impersonal emails are unlikely to grab prospects' attention or spark their interest.
3. Text-heavy emails may cause recipients to unsubscribe.
4. It is difficult to track interaction and must rely solely on statistics provided by the email service provider.
Hence, crafting personalized messages, establishing a warm introduction, or creating a common connection is important to make email prospecting work effectively.
That's where video prospecting can help you with.
Video email prospecting is the act of using videos to engage with prospects and win their business. In our webinar, How Video Prospecting Can Revolutionize Your Lead Generation Efforts? Our expert speakers will share best practices, tips and tricks, and real-life success stories to help you improve your prospecting game using personalized video messages.
Don't miss out on this opportunity to take your lead generation game to the next level. Register now!