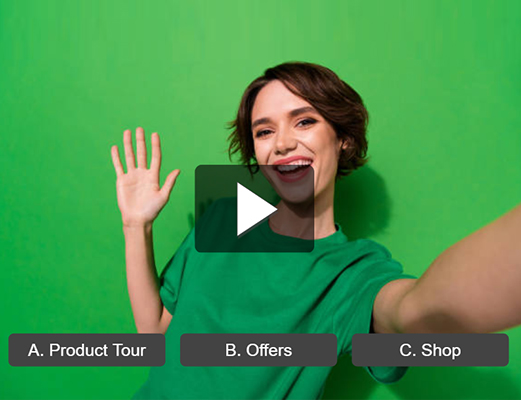 17% of video marketers intend to use interactive video as part of their video marketing strategy.
An interactive video allows the viewer to interact with the video content in several ways. They can access the video content by clicking, dragging, scrolling, hovering, gesturing, and performing other digital actions, similar to how they would interact with web content and get the information they want.
This brand new webinar "How interactive videos help increase e-commerce conversion rates" will teach you how to thoughtfully create interactive videos for your e-commerce store, engage and entertain your visitors in various shopping scenarios, and quickly convert them into buyers.
Register your free spot now.